Mother's Day is this month!
Instead of a generic card and flowers, why not do something different for your mom's special day? It only takes a little extra effort to get creative, and she'll be thrilled with the result! Ideas: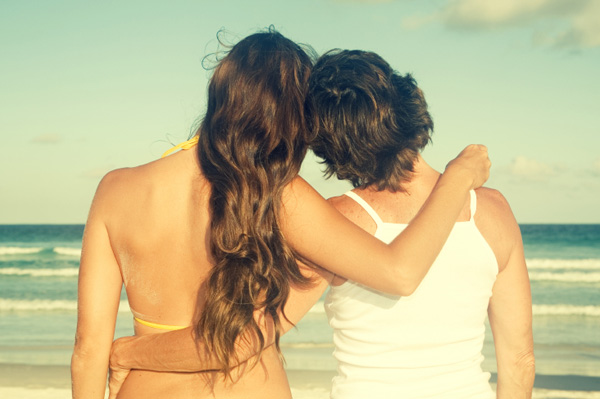 Get creative.
// If you're crafty, make your own card, cook her dinner from scratch or tackle a DIY project from Pinterest. She'll appreciate your time and effort, not to mention cherish the gift itself!
It's the thought that counts!
// If you're the type who remembers little details about the one she loves-- Mom's favourite movies on DVD, the cookies she can't resist, the bath products she's obsessed with-- purchase a few of her favourite things, fill a pretty basket with them, and wrap it with ribbon and tissue paper.
How about... Her go-to lip balm | Gourmet cookies | Scented candles | A Starbucks card and bottled drink | A bath pouf and shower gel | Fuzzy socks | Movies on DVD | Her fave magazines (this month's issue, plus a subscription) |
Something she'd never buy herself.
// What has your mom always wanted, but never splurged on herself? It doesn't necessarily have to be expensive or luxurious (but if you can afford it, go for it!). Godiva chocolates? A trip to Paris? A massage? A bath fizzies, bottle of wine, and a day to herself?
She'd love this! | A box of truffles | Fuzzy slippers and robe | Products from Lush | Body butter from The Body Shop | A bottle of wine | A weekend getaway with her lovely daughter! |
Voila! You are the best daughter ever!